Zachery's Camera Shop! We're not a store, but we'll help you find a great camera at a great price. On this site, you'll find some of the most popular Digital Cameras as well as links photography equipment including books, accessories, photosupplies, photoprinters, photoink & more.

With the wide variety of digital cameras on the market today, and new models being introduced what seems to be monthly, choosing a camera can be a daunting process for the novice. Doing some research, knowing what you plan on using your camera for, and establishing a budget, will make your purchase go much smoother.

Once you've selected the camera you feel will fit your needs, you'll want to choose the appropriate camera bag. The camera bag is the first most important accessory you'll purchase. Not only does it provide a place to carry your camera, it keeps the camera safe and clean and affords the room for accessories and other items you may want to take along on your photography outings.

Familiarize yourself with your new camera. Read all the literature. Experiment. Have fun. Take some pictures; indoors and outdoors. After you've become comfortable with your camera, consider investing a little time at one of the workshops that are offered at your local pharmacy's photo department.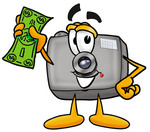 Nobody really wants, or needs the best of anything. It doesn't matter, whether it's digital cameras, automobiles, homes, or jet airplanes. What we really want and expect, is value for our money. If I'm going to spend $100 for a camera, then I better get $100 worth of features and quality from that camera. If I spend $1000 on a camera, then I better get $1000 worth back as well. If you follow a few simple rules, you'll see how easy it is to get the best camera your money can buy.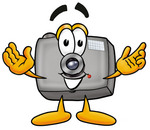 Who has the time to shift through reams of product reviews, or spend a half a day driving around malls talking with salespeople? Half the time, you don't know what or who to believe, and all the tech talk seems to turn a simple purchase into a major event. If your looking to get the best digital camera available for under $200, you've come to the right place. There are a couple of good cameras (3 at most) to consider in this category. The remaining 90% of models in this category can be safely ignored.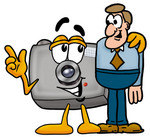 Some might right away recommended the Canon PowerShot A3300 IS Digital Camera: 16.0 megapixel resolution Freshly redesigned with a sophisticated silhouette, the PowerShot A3300 IS Digital Camera from Canon has all the power you need to capture your life your way. Incredibly easy to use, this camera is great for both experienced photographers and beginners. You'll get beautiful, detailed images with 16.0 megapixel resolution, and a 5x wide-angle optical zoom gets you up close quickly with more of the picture in every frame. Plus, you can use the PowerShot A3300 IS to shoot video in stunningly realistic 720p high definition, capturing the special times in your life just the way you remember them. Note: Memory card not included. Purchase of a memory card is highly recommended.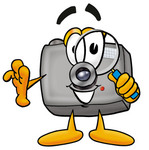 Browse a huge selection of Digital Cameras, Accessories, Camcorders & More. Nothing to lose lots to Gain.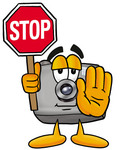 But if you are looking for something in particular and just can't find it let us know here
.. and we will do our best to try to help you locate it and email you back the link-THANK-YOU...
Watch this Video
Digital Cameras Here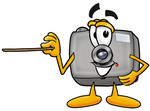 it will help you decide much easier.
Kodak EasyShare C183 Black 3.0" LCD Display, One Button Upload
14MP Digital Camera w/ 3x Optical Zoom






| | | |
| --- | --- | --- |
| Canon EOS 7D Black 18MP Digital SLR Camera, (Body Only), 3" LCD, 1080p HD Movie, Magnesium Body | | |
Lets Find an Digital Camera that's right for you!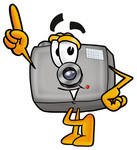 ------------------------
Thanks for Vistiting!
-----------------------